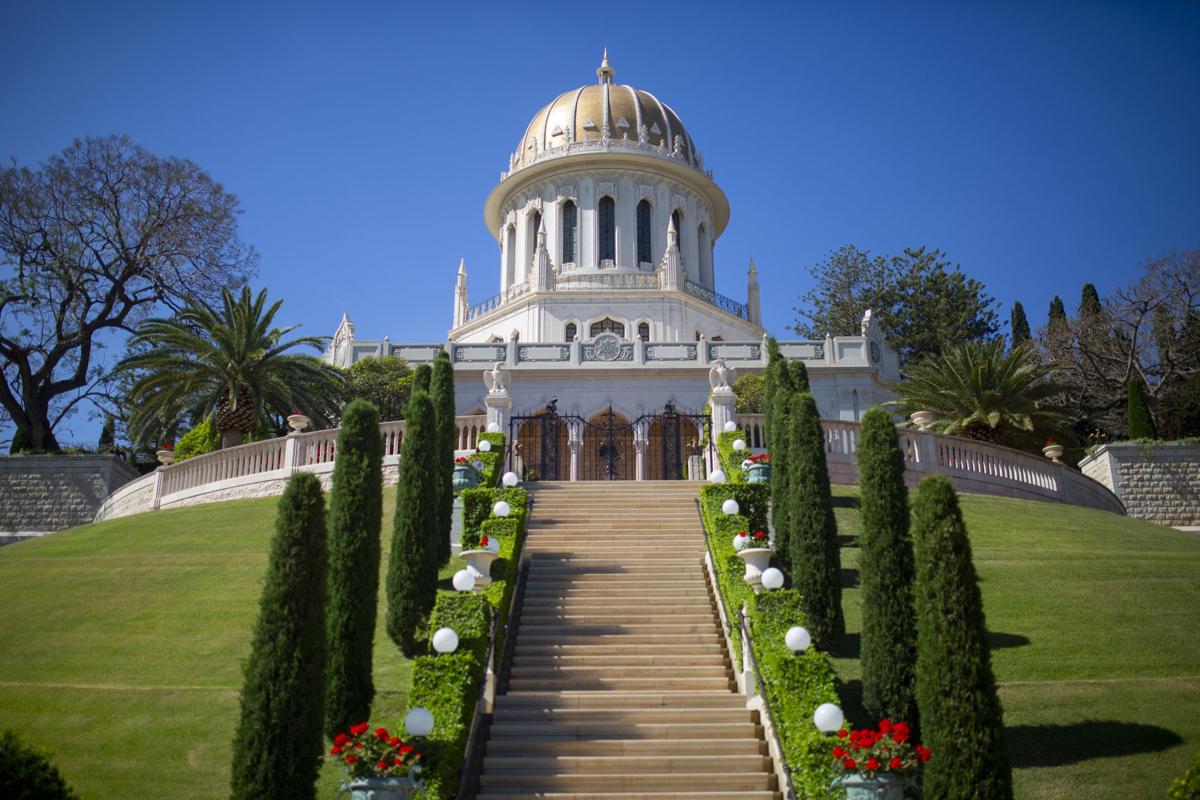 Christopher Buck, Ph.D., J.D., publishes broadly as an independent scholar in a wide range of fields, including American studies, Native American studies, African American studies, religious studies, Islamic studies, and Baha'i studies. His Ph.D. (University of Toronto, 1996) is in the academic study of religions, and his law degree (2006) is from the Western Michigan University Thomas M. Cooley Law School.
Dr. Buck's latest book, Bahá'í Faith: The Basics (2021), is an introduction to this independent world religion that promotes unity among religions, races and nations. (See https://www.routledge.com/Bahai-Faith-The-Basics/Buck/p/book/9781138346161  and the selected excerpts from book reviews below). 
Buck's prior books include: God & Apple Pie: Religious Myths and Visions of America (2015), introduction by J. Gordon Melton (Distinguished Professor of American Religious History, Baylor University); Religious Myths and Visions of America (2009, "an original contribution to American studies," Journal of American History, June 2011); Alain Locke: Faith & Philosophy (2005); Paradise & Paradigm: Key Symbols in Persian Christianity and the Bahá'í Faith (1999); Symbol & Secret: Qur'an Commentary in Baha'u'llah's Kitáb-i Íqán (1995/2004) ("represents the first book-length attempt in the English language to analyse one of the major works of Bahá'u'lláh"—Moojan Momen, Journal of the Royal Asiatic Society, July 1997); Religious Celebrations: An Encyclopedia of Holidays, Festivals, Solemn Observances, and Spiritual Commemorations (co-author 2011). 
Buck has contributed book chapters to such books as: Human Rights in the Islamic Republic of Iran (2021); Winds of Change: The Challenge of Modernity in the Middle East and North Africa (2019, three chapters); The Bahá'í Faith and African American History (2019, two chapters); British Writers: "Ninian Smart" (2018); American Writers: "David Bottoms" (2018); Wiley-Blackwell Companion to the Qur'an (2017); American Writers: "Deganawida, the Peacemaker" (2016); British Writers: "Edward Granville Browne" (2015); 'Abdu'l-Bahá's Journey West: The Course of Human Solidarity (2013); Observing the Observer: The State of Islamic Studies in American Universities (2012); American Writers: "Kahlil Gibran" (2010); The Islamic World (2008); and American Writers: "Alain Locke" (2004). 
Buck has published a number of academic journal articles and encyclopedia articles as well. As for popular, online articles, Buck has contributed 397 articles so far to www.bahaiteachings.org (including 326 individual articles and 71 articles with various co-authors) and has collaborated with Kevin Locke (Tokaheya Inajin in Lakota, translation "First to Arise"), renowned Lakota hoop dancer and flutist, in the ongoing "Indigenous Messengers of God" series (101 articles so far, with the latest article, "How the Australian Aboriginal Divine Messengers Appeared," published online on June 22, 2022). In 2021, Buck and Locke teamed up to teach an online course through the Wilmette Institute, "The Great Spirit Speaks: Voices of the Wise Ones" — offered twice in 2021, by popular demand, and offered again in February 2022.
A former university professor, Buck taught at Pennsylvania State University (2011), Michigan State University (2000–2004), Quincy University (1999–2000), Millikin University (1997–1999), and Carleton University (1994–1996). He currently practices law as an attorney in Pittsburgh, Pennsylvania, where he lives with his wife, Nahzy Abadi Buck, and their sons, Takur Buck, M.D., and Taraz Buck, Ph.D. 
Reviews of "Baha'i Faith: The Basics" (Routledge, 2021):
– Review by Moojan Momen, Nova Religio, Vol. 25, No. 3 (February 2022), pp. 137–138. https://muse.jhu.edu/article/847377 :
The activities, focus, and concepts in the Baha'i world are changing so rapidly at present, especially in the area of developing new approaches to community building, that any published introductory book soon becomes out-of-date. So it is good to see another introductory book on the Baha'i Faith published, in particular since it surveys recent developments well. For anyone wishing to find out about the Baha'i Faith and the current activities of the Baha'i community, this book can be recommended. Christopher Buck presents an insider view of the Baha'i Faith, but one that is descriptive rather than prescriptive." … "Buck presents all of this information in a clear and well-structured manner. He accompanies his own words with appropriate extracts from authoritative Baha'i texts to illustrate the points that he is making. He also draws on examples of the activities of the Baha'i community from different locations across the world. … In summary, there are a good many introductory books on the market but this one can be recommended for two reasons. First, it is well-written and as reasonably comprehensive as such brief introductory books can hope to be. Second, it is up-to-date covering many of the recent changes in the Baha'i community that older similar books do not.
Review by Roland Faber, Kilsby Family/John B. Cobb Jr. Professor of Process Studies at Claremont School of Theology, USA. Reading Religion. https://readingreligion.org/9780429663024/bahai-faith/ :
This book is a trove of insights and perspectives that will inform both the reader who is unfamiliar with the Baha'i universe and the practitioner who seeks information and inspiration. What's more, this book will be a good resource for all fundamental aspects of the Baha'i religion and in the concert of diverse religions and spiritualities today. One should not miss its unique message to humanity.
– Review Essay by Jack McLean, author of Revisioning the Sacred: New Perspectives on a Bahá'í Theology. https://jack-mclean.com/reviews/review-of-bahai-faith-basics/ :
One outstanding feature of this book for either Bahá'ís or non-Bahá'ís is its contemporary relevance. Even well-informed readers could not possibly be fully aware of the overview presented by Buck of all the multifarious activities taking place in the Bahá'í world community. … Buck's treatment of the material is throughout well-researched, and rich in the detail that an alert reader expects. In sum, despite its unpretentious title, this book is more than the Basics of the Bahá'í Faith. It not only covers well the religion's early history, three central holy figures, spiritual and social teachings and organization, but also it presents a complete contemporary picture of the remarkably diverse economic, social, and spiritual activities that are being planned and executed by the Bahá'í community in all countries of the world.
– Review by Todd Lawson, Associate Professor Emeritus, Department of Near and Middle Eastern Civilizations, Faculty of Arts and Science, University of Toronto, Canada. https://www.routledge.com/Bahai-Faith-The-Basics/Buck/p/book/9781138346161
This excellent, beautifully organized introduction provides an accurate and unusually rich entré into a relatively new and still somehow frequently misunderstood religion. The author, Christopher Buck, is a leading scholar of the Baha'i religion. His book is richly enhanced with quotations from official translations of the Baha'i sacred writings, insights into the formation of distinctive Baha'i institutions and rare glimpses of key moments in Baha'i intellectual history from an introduction to the influential African-American Baha'i philosopher, Alain Locke (d. 1954) known as "the father of the Harlem Renaissance", to a discussion of the more recent development of the Ruhi Institute process. This introduction goes beyond existing textbooks in both scope and detail. It will be warmly welcomed by researchers and students of the Baha'i Faith.