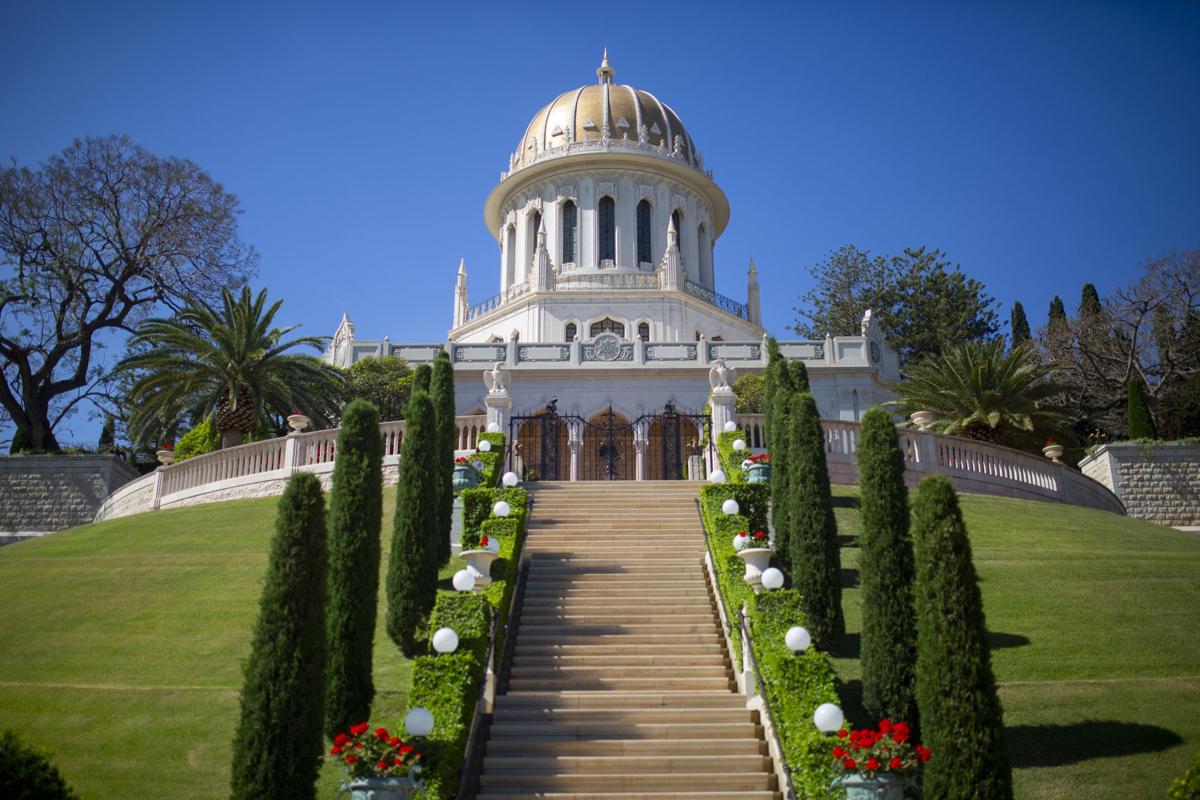 A Bahá'í is known by distinction in noble deeds, not by name:
I desire distinction for you. The Bahá'ís must be distinguished from others…But this distinction must not depend upon wealth…For you I desire spiritual distinction…You must become distinguished for loving humanity…for faithfulness and sincerity, for justice and fidelity, for firmness and steadfastness, for philanthropic deeds and service to the human world, for love toward every human being, for unity and accord with all people, for removing prejudices and promoting international peace. Finally, you must become distinguished for heavenly illumination and acquiring the bestowals of God.171 _'Abdu'l-Bahá
Only when we realize that we are in essence spiritual beings concealed in bodies, rather than physical beings concerned with passing pleasures, are we motivated to turn our energies towards spiritual excellence.
Within each of us lies a hidden gem. Only by polishing our souls can we reveal the concealed glory and uniqueness.
It is doing something better than other people that makes us unique. Yet a surprising number of people still see individuality as a surface thing. They wear garish clothes, dye their hair strange, color and decorate their skin with tattoos to make some kind of social statement. They believe that mediocrity will somehow gain new credentials from exterior cosmetics. But an ordinary guy who has dyed his hair purple or orange is nothing more than the same person with a funny- looking head. _Donald Smith
Dr. J. E. Esslemont, author of a classic introductory book on the Bahá'í Faith, writes:
When asked on one occasion: "What is a Bahá'í?" 'Abdu'l-Bahá replied: "To be a Bahá'í simply means to love all the world; to love humanity and try to serve it; to work for universal peace and universal brotherhood." On another occasion He defined a Bahá'í as "one endowed with all the perfections…"172
Then, does to be a Bahá'í mean to be perfect? Not at all. No one is, or can ever be, perfect—except, of course, a divine Manifestation, the One sheltered under the shadow of divine Wisdom.
Human perfection varies from divine perfection. On our level, perfection means
developing our potential to the farthest bounds of possibilities. In this sense, every human being can become perfect. When it comes to spiritual distinctions, we should set our goal as high as the heavens. Somerset Maugham said, "It is a funny thing about life;
if you refuse to accept anything but the best, you very often get it." Therefore, "Let us go on unto perfection…" (Heb. 6:1).
Aside from the Báb and Bahá'u'lláh, whose greatness and nobility transcend our comprehension, we are given a divine Gift—'Abdu'l-Bahá—unparalleled in the spiritual history of the world, a supreme Exemplar, One whose deeds and aspirations, whose ideals and devotions stand reachable, within the grasp of our will and desire. 'Abdu'l- Bahá was perfection made visible, a pearl of consummate charm and beauty—flawless, radiant, pure. But 'Abdu'l-Bahá's perfections did not come simply through His own unaided efforts. As His name (Servant of Glory) signifies, He lived under the shadow of His Father's Glory—the Glory of God—Bahá'u'lláh. For us, the best possible course is to try to walk in 'Abdu'l-Bahá's way, to emulate His example.
Absolute perfection stands beyond our reach, but "near perfection" is as close as our determination and desire. We stand between the realm of light and the domain of darkness. With only one step, we can enter either.
O Son Of Love!
Thou art but one step away from the glorious heights above and from the celestial tree of love. Take thou one pace and with the next advance into the immortal realm and enter the pavilion of eternity.173 _Bahá'u'lláh
Sometimes we see so many ways to God, we become confused and abandon our responsibility to search. We see the vast world in utter confusion. We feel too small to make a difference. Discouraged, we do nothing. A man in his suicide note stated that if anyone, along the way to his rendezvous with death, looked at him and smiled, he would not pursue his plan. Unfortunately no one did. Every day we have opportunities to perform many "little, unremembered acts of kindness." As the surge of a vast ocean comes from little drops of water that blend and bind together, so does the spiritual elevation of the world arise from countless caring acts and thoughts offered in a spirit of love and a vision of oneness. These acts, like lighted candles, turn the gloomy night into a festive feast. The tendency to underestimate the supreme power of little noble deeds is a grave illusion.
One righteous act is endowed with a potency that can so elevate the dust as to cause it to pass beyond the heaven of heavens.174 _Bahá'u'lláh
"Little self-denials, little honesties, little passing words of sympathy, little nameless acts of kindness, little silent victories over favorite temptations—these are the silent threads of gold which, when woven together, gleam out so brightly in the pattern of life that God approves."
Taking the first step is always the most demanding, the most trying. But once taken, it releases and sets in motion all the forces of light and life, forces that rush to our aid, to make the act of growing an enchanting encounter.
Until one is committed,
there is hesitancy, the chance to draw back, always ineffectiveness.
Concerning acts of initiative…
there is one elementary truth
the ignorance of which kills countless ideas
and splendid plans:
That the moment one definitely commits oneself then Providence moves too.
All sorts of things occur to help one
that would otherwise never have occurred.
A whole stream of events issues from the decision… which no man could have dreamt
would come his way. _Goethe
What is the first step? It is to purify one's motives. It is as simple—and yet as trying—as that. Once motives are purified and liberated from the bounds of ego, from selfish ends or interests, they release and set in motion all the spiritual powers from within and without.
A sincere desire to do one's best, a willingness to transcend one's prejudices, is a fitting foundation for faith in divine Wisdom, and nothing short of this can constitute a basis on which to build one's everlasting destiny. Bahá'u'lláh invites us to manifest "the signs of God."
Say: Beware, O people of Bahá, lest ye walk in the ways of them whose words differ from their deeds. Strive that ye may be enabled to manifest to the peoples of the earth the signs of God, and to mirror forth His commandments. Let your acts be a guide unto all mankind, for the professions of most men, be they high or low, differ from their conduct. It is through your deeds that ye can distinguish yourselves from others. Through them the brightness of your light can be shed upon the whole earth. Happy is the man that heedeth My counsel, and keepeth the precepts prescribed by Him who is the All-Knowing, the All-Wise.175
'Abdu'l-Bahá, the perfect exemplar and authorized interpreter of Bahá'u'lláh's teachings, invites each of us to become "a center of attraction" to others:
Should any one of you enter a city, he should become a center of attraction by reason of his sincerity, his faithfulness and love, his honesty and fidelity, his truthfulness and loving-kindness towards all the peoples of the world, so that the people of that city may cry out and say: "This man is unquestionably a Bahá'í, for his manners, his behavior, his conduct, his morals, his nature, and disposition reflect the attributes of the Bahá'ís." Not until ye attain this station can ye be said to have been faithful to the Covenant and Testament of God.176