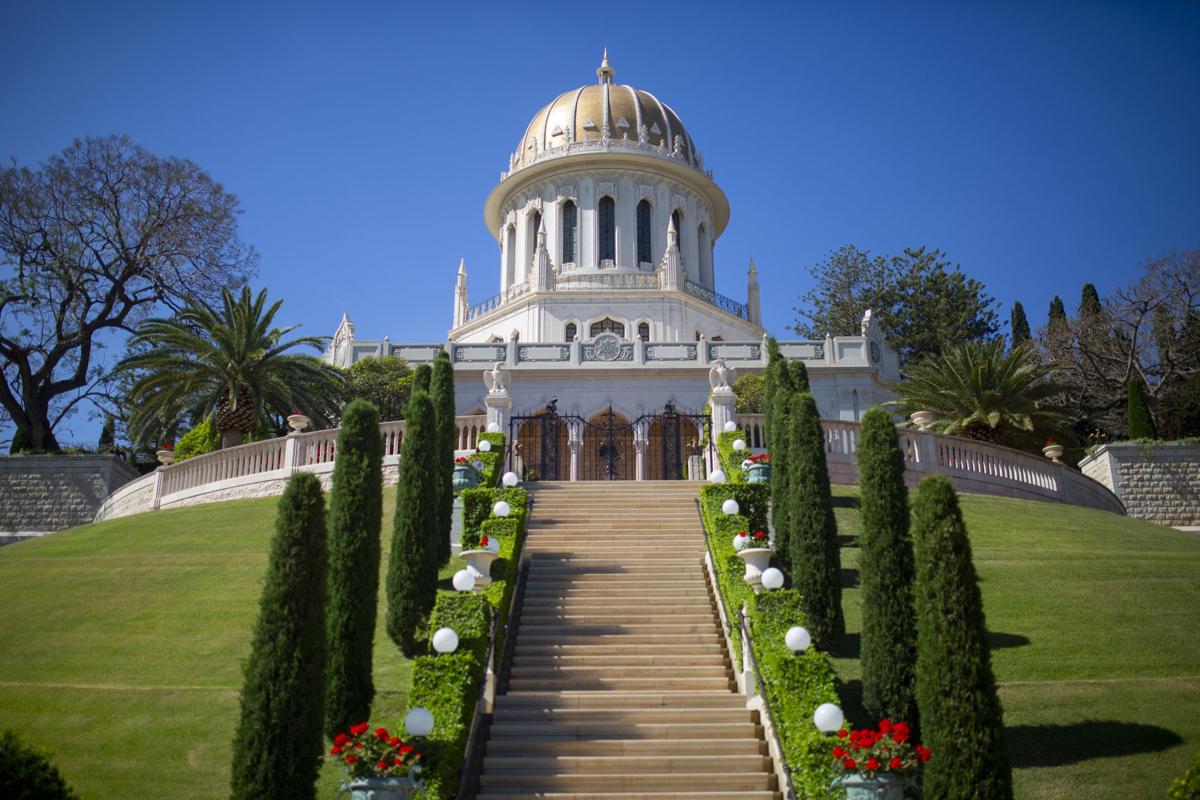 True faith consists of both knowledge and action. Neither knowing and loving God and His Messengers, nor living by the divine Law can, in itself, suffice. From Love comes the inspiration for living, and from living the test of loving. As the light of faith becomes brighter or fades, so does the clarity of God's reflection in the soul. To believe and not to live is not to believe.
Every one must show forth deeds that are pure and holy, for words are the property of all alike, whereas such deeds as these belong only to Our loved ones. Strive then with heart and soul to distinguish yourselves by your deeds.167 _Bahá'u'lláh
The essence of faith is fewness of words and abundance of deeds…168 _Bahá'u'lláh If you want to enter life, obey the commandments. _Christ (Matt. 19:17)
For as the body without the spirit is dead, so faith without works is dead also. _James 2:17
If you love me, you will obey what I command. _Christ (John 14:15)
If I speak in the tongues of…angels, but have not love, I am only a resounding gong… _I Corinthians 13:1
Holy words and pure and goodly deeds ascend unto the heaven of celestial glory. Strive that your deeds may be cleansed from the dust of self and hypocrisy and find favor at the court of glory; for ere long the assayers of mankind shall, in the holy presence of the Adored One, accept naught but absolute virtue and deeds of stainless purity.169 _Bahá'u'lláh
"Living the Law" is a sure evidence or expression of loving the Law-Giver. How can the believer prove his sincerity save by honoring his beliefs? "Faith without works is like a bird without wings; though she may hop about on the earth, she will never fly to heaven. But when both are joined together, then doth the soul mount up to her eternal rest."
Faith is not merely praying
Upon your knees at night; Faith is not merely straying Through darkness into light; Faith is not merely waiting For glory that may be.
Faith is the brave endeavor, the splendid enterprise,
The strength to serve, whatever Conditions may arise.
It's not dying for faith that's so hard, it is living up to it. _W. Thackeray
God delights in altars on which no fire is burned, but around which virtues dance. _Plato
It is recorded that a friend once said to Pascal: "I wish I had your belief, so that I might live your life." To which Pascal was swift to reply: "If you lived my life you would soon have my belief." _J. Davis
How can one have faith without good deeds? How can there be rain without clouds? How can a dead seed or carcass be alive?
As the body without the spirit is dead, so faith without deed is dead. _James 2:26
To think that faith without good deeds can have life of its own is only an illusion. Can one have faith without being faithful?
Show me your faith without deeds…You believe there is one God. Good! Even the demons believe that—and shudder. _James 2:18-19
As stated, 'Abdu'l-Bahá defines faith as, "first, conscious knowledge, and second, the practice of good deeds."170
Today, in religious circles there is an overemphasis on faith at the expense of good deeds. It is often said that, "Faith is not earned; it is a gift given by the grace of God," or "Heaven is a free gift; it is not earned or deserved." Everything is a gift from God. Our very existence is the gift of God.
Undue emphasis on the idea of "being saved by grace alone" has tarnished not only the glory of faith but of good deeds as well. It has diminished the value of effort and volition as a means of attracting divine blessings. It has led to the conclusion that the only requirement for being "saved" is to "believe" the truth, and to say "yes." The implication is clear. Since a gift is always given freely, one's actions play little if any role in the final outcome. This has made the job of believing attractive to the doubting masses, but at the expense of diminishing the splendors of faith.
Although faith is a gift from God, it can reveal its splendors only through noble deeds; otherwise it is an illusion. Faith and effort are inseparable partners—they sustain each
other. Faith is the fire and deed the altar. Faith is the light and deed the lamp. Without the altar and the lamp, there is no fire and there is no light.
A Sunday school teacher had just finished her lesson on forgiveness and wanted to test the children to make sure they had learned their lesson. So she asked, "Can anyone tell me what we must do to obtain forgiveness of sin?" A little boy's hand went up. "We've got to sin first!" he declared proudly.