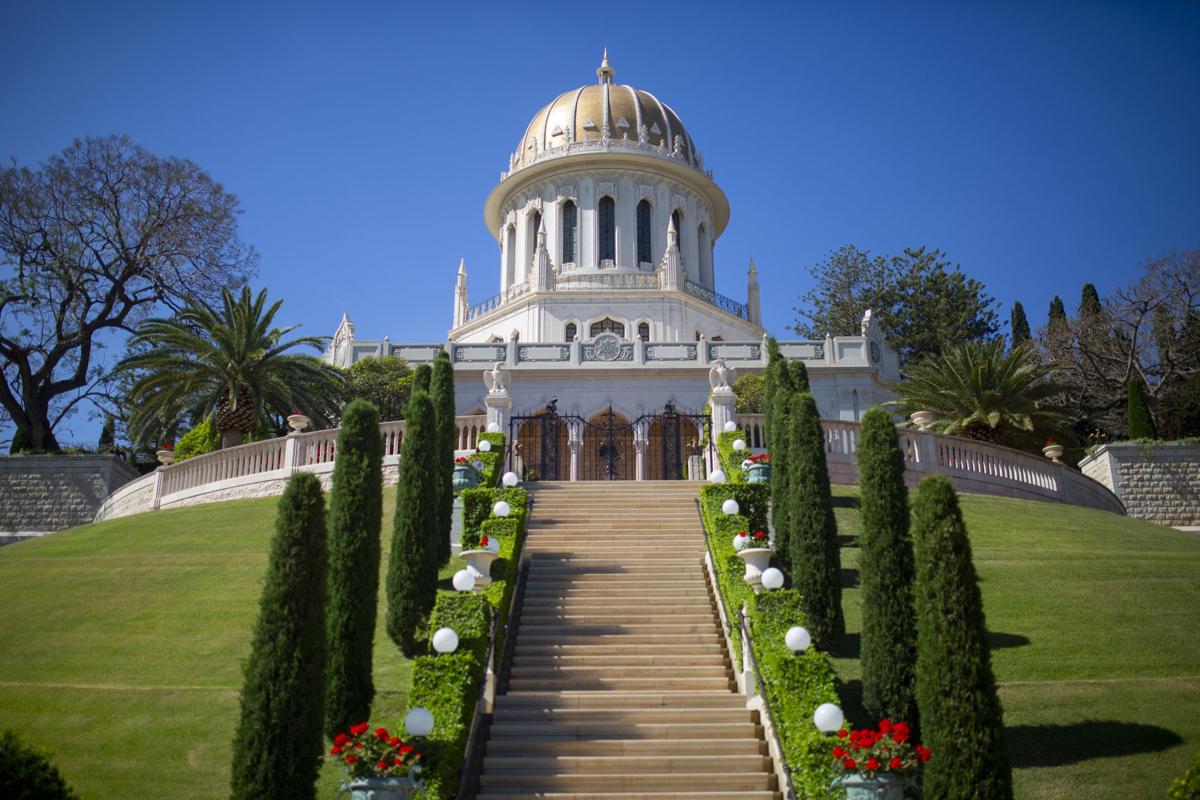 What are the signs of beauty and perfection that lie hidden in every soul?
As psychologist Abraham Maslow notes, only one percent of people attain self- actualization; the other ninety nine percent fall short of fulfilling their potential. We have forgotten the enduring joys and pleasures that God has ordained for us. We have shifted the basis of our hope and happiness from our heart and soul to our physical form. We often act like a guest who goes to a most magnificent feast, but instead of sitting, enjoying the scene, laughing, and listening to the music, picks up a sandwich and runs away.
Do you wish to become more spiritual? That is the main purpose of this book. If you read it with a receptive heart, it will inspire you to cultivate and reveal your soul's inner perfection.
The following are a few of the countless images of beauty and splendor that will dwell in the heart once it has been unlocked to allow the light of knowledge to enter and abide therein:40
A tendency to see a wider and sharper image of the world.

An inclination to think and act spontaneously as unspoiled children, to flow with life.

An increased capacity for advancing to peak experiences of joy and beauty, and a sense of oneness with the world.

A strong desire for extending friendship to yourself and others.

A heightened susceptibility to fall in love with all people and all things and be unable to free yourself from the love.

A tendency to be so enchanted by your journey of spiritual transformation, that you will gladly cancel all your other "trips."

An inclination to accept people as they are.

A tendency to become so busy counting your blessings, you will have little time for anything else.

An increased capacity for abandoning some of your favorite illusions.

An opportunity to experience an intense thirst for knowledge.

A surprise to find fulfillment and contentment chasing you rather than you chasing them.

An intensified unfolding of your creative potential.

A tendency to reveal the child in you without embarrassment, to see the humor and the lighter side of life.

A tendency to shed tears often—that is, the tears that come from the joy of fellowship with God.

A surprise to see some of your symptoms such as headache or fatigue fade away without any apparent reason.

An inclination to celebrate every day and not wait for special days.

A tendency to speak to God more often and enjoy the conversation.

An ability to find the practice of a moral life a privilege and pleasure, rather than a pressure.

An inclination to be so busy looking for the best in people that you won't have time, and lose all desire and ability, to look for anything else.

A tendency to uncover lessons or stepping-stones in adversity; to find a reason for everything.

An increased ability to know that only the best can happen to those who live an awakened and enlightened life.

A surprise to find yourself in the grip of peace and happiness and be unable to release yourself.

A tendency to trust God and leave the unmanageable to His care.

A loss of the ability to complain or worry for no apparent reason.

A desire to cherish every moment of life as a gift from God.

A tendency to be fascinated by the unknown and unfamiliar rather than to feel anxious or frightened.

An increased capacity to fill the gap between what is and what should be.

A tendency to feel both empowered and helpless, both glorified and humbled.

An enhanced ability to be ruled by compassion, conscience, and justice rather than concern for personal consequences.

A desire to cherish each person as a precious book filled with living lessons.

A tendency to seek friendship with the pure and humble, and to avoid the pompous and pretentious.

An increased capacity for finding abundance in your life—even if you are poor—and for sharing and giving.

An ability to live for today and to prepare for and look forward to tomorrow.

A tendency to see an enduring purpose and meaning in your life.

An inclination to transform the agony of loneliness into the enjoyment of solitude.

An ability to endure less the pain of complaining of problems and enjoy more the pleasure of finding solutions.

A susceptibility to fall in love with God, and to thank Him and glorify Him both in good times and bad times.

An inclination to experience frequent outbreaks of laughter and a loss of all sense of boredom.

An increased capacity for experiencing a sense of awe, wonder, and ecstasy.

An increased wisdom to see the "big beautiful picture" and not be distracted by little scratches or marks on the frame.

An inclination to forget yourself and remember others.

A tendency to cheer up, stir, and inspire people, but never to drag them up the mountain.

An expanded capacity to become detached from all (people, power, and possessions), except from God.

An insight to find pleasure in both work and worship, and to view them as one.

An increased wisdom to see death as a door to a new and expanded heaven—the second one—for you have already experienced the first heaven here on earth.
If you find the slightest exaggeration in any of the portrayed images, ponder these promises once again:
You have so little faith…if you have faith… Nothing will be impossible to you. _Christ (Matt. 17:20-21)
As you have faith, so shall your powers and blessing be.41 _ 'Abdu'l-Bahá