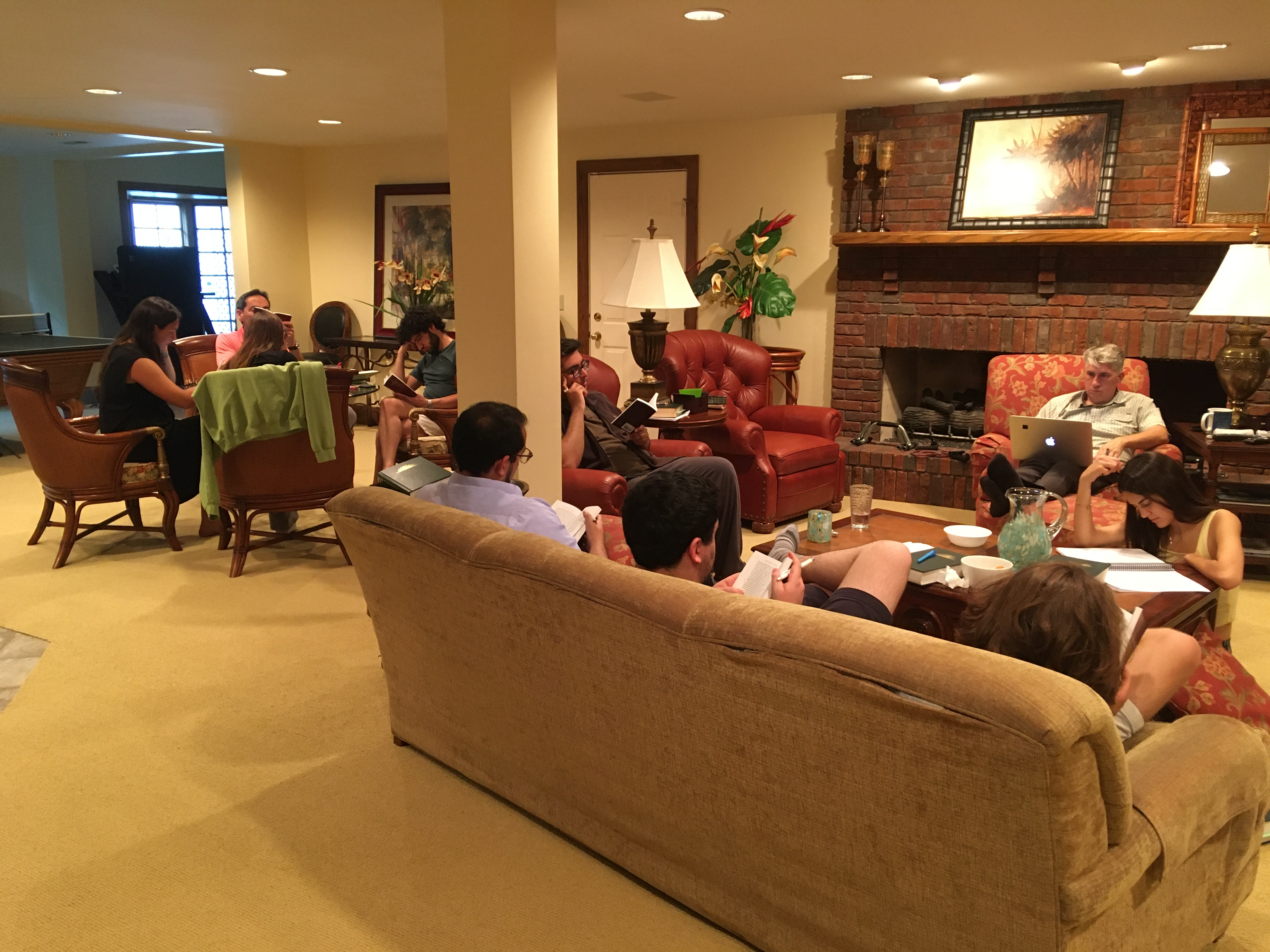 Be sure to register or inquire for more information. (Limited Seating Available.)
If you couldn't Join us for this incredible Dawn-Breakers Event that took place last week! We strongly urge everyone visiting this page to explore upcoming events in their vicinity. Don't miss out on the excitement!
Event Signup and Details – https://sites.google.com/view/2023-db-challenge
History and Importance of The Dawn-Breakers
Overview of Nabil and his narrative
Nabil's Narrative (the Dawn-Breakers) is a unique book in the library of central Bahá'í literature. Although apparently written by the teacher and poet Nabil Zarandi, it takes on special significance because of the assistance and editing provided by Baha'u'llah, Abdu'l-Baha and Shoghi Effendi. Moreover, Baha'u'llah helped collect research materials and even contributed portions of the text.
Almost forty years after the passing of Baha'u'llah, Shoghi Effendi took up the task of editing and translating Nabil's manuscript as well as contributing extensive footnotes — which together comprise about half of the book's content. The Guardian assigned to the Bahá'ís the task of mastering the book as part of his program of education aimed at raising up a generation of teachers to prosecute the Divine Plan. The Dawn-Breakers, he explained "…does not only teach. It actually inspires and incites to action." Beyond his immediate need of raising up competent and capable teachers, he promised that the book would "remain forever an inspiration to the Baha'is" and described it as the "…unchallengeable textbook of Baha'i summer schools" and warned that "…little knowledge is dangerous" fully applied to those who started teaching without being "firmly grounded in the literature" including the Dawn-Breakers.
Nabil had been a participant, 13 years old when the Báb declared, became a Bábí at 16
Nabíl was encouraged by Baha'u'llah in 1889
Took 1.5 years to complete
Mainly assisted by Aqáy-i-Kalím (Mírzá Músá)
Baha'u'llah wrote to the Bahá'is asking them to gather and send back accounts
Nabíl submitted portions of his work to Bahá'u'lláh, read to him by Áqá Ján
Baha'u'llah revealed two tablets guiding the rewrite
The final version was stolen by Covenant Breakers in 1892
Parts of the book were dictated by Baha'u'llah and Abdu'l-Baha
Shoghi Effendi collected research while in Oxford — constituting half the book content
Shoghi Effendi finalized the book over three years time
Published English re-write in in 1932
Linked to Divine Plan, giving Americans the title "Spiritual Descendents of the Dawn-Breakers"
Used as a core tool for educating the teaching army of Shoghi Effendi
Youth gave talks on chapters at feast
Unchallengeable textbook of Summer Schools
Mastering of the facts a basis for work in the teaching field
Included in warnings such as "a great harm is done by starting to teach without mastering…"
On the importance of the Dawn-Breakers, History and Literature
"Feel impelled appeal entire body American believers to henceforth regard Nabil's soul-stirring Narrative as essential adjunct to reconstructed Teaching program, as unchallengeable textbook in their Summer Schools, as source of inspiration in all literary and artistic pursuits, as an invaluable companion in times of leisure, as indispensable preliminary to future pilgrimage to Bahá'u'lláh's native land, and as unfailing instrument to allay distress and resist attacks of critical, disillusioned humanity." ~Shoghi Effendi, June 1932
"The Guardian sincerely hopes and prays that the study of the Dawn-Breakers will inspire the friends to greater activity and more exerted energy in serving the Cause and spreading its message…The life of those heroes of the Faith should teach us what true sacrifice is, and to what extent we should forego our personal and worldly interests while endeavouring to carry the divine message to the four corners of the earth." ~Shoghi Effendi, April 1933
"I would strongly urge you to utilize, to the utmost possible extent, the wealth of authentic material gathered in Nabíl's stirring Narrative and to encourage the youth to master and to digest the facts recorded therein as a basis for their future work in the teaching field, and as a sustenance to their spiritual life and activities in the service of the Cause." ~Shoghi Effendi, November 1932
"It is surely impossible for a noble and altruistic soul to read those accounts of self-sacrifice and not become deeply stirred, or find a complete change in his outlook. ~Shoghi Effendi, November 1932
"The history of a people is always a source of inspiration to its future generations. 'Nabil's Narrative' will operate in the same manner, and remain forever a stimulus to the Bahá'ís." ~Shoghi Effendi, December 1932
"The Guardian feels that a sound knowledge of history, including religious history, and also social and economic subjects, is of great help in teaching the Cause to intelligent people; as to what subjects within the Faith you should concentrate on he feels that young Bahá'ís should gain a mastery of such books as the Gleanings, the Dawnbreakers, God Passes By, the Iqán, Some Answered Questions and the more important Tablets. All aspects of the Faith should be deeply studied…" ~On behalf of Shoghi Effendi, May 1946
"Shoghi Effendi found great pleasure and spiritual upliftment while working on the translation of Nabíl's Narrative. The life of those who figure in it is so stirring that every one who reads those accounts is bound to be affected and impelled to follow their footsteps of sacrifice in the path of the Faith. The Guardian believes, therefore, that it should be studied by the friends, especially the youth who need some inspiration to carry them through these troubled days." ~On behalf of Shoghi Effendi, March 1933